Competitive fairground games with a twist! Score yourself against pals, plus the chance to win a duck.
Each entry includes 2 rounds of our 9 games – This should take around 60-90 minutes, but feel free to play at yer own pace, or enjoy some delicious bevvy & scran between gaming.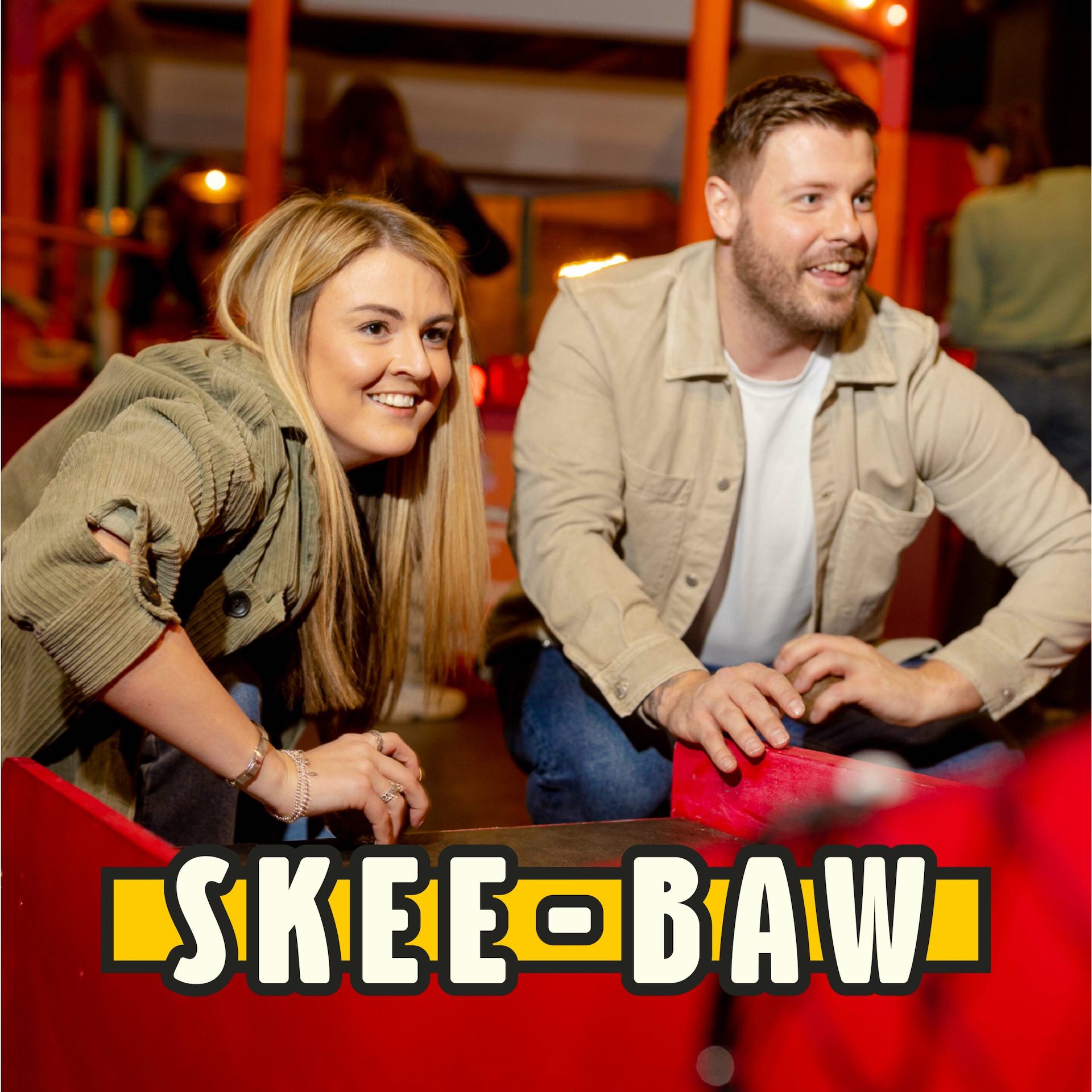 Skee-Baw
Roll up, roll up (the ramp) – you've got 60 seconds to roll yer balls into the holes. The smaller the hole the higher the points!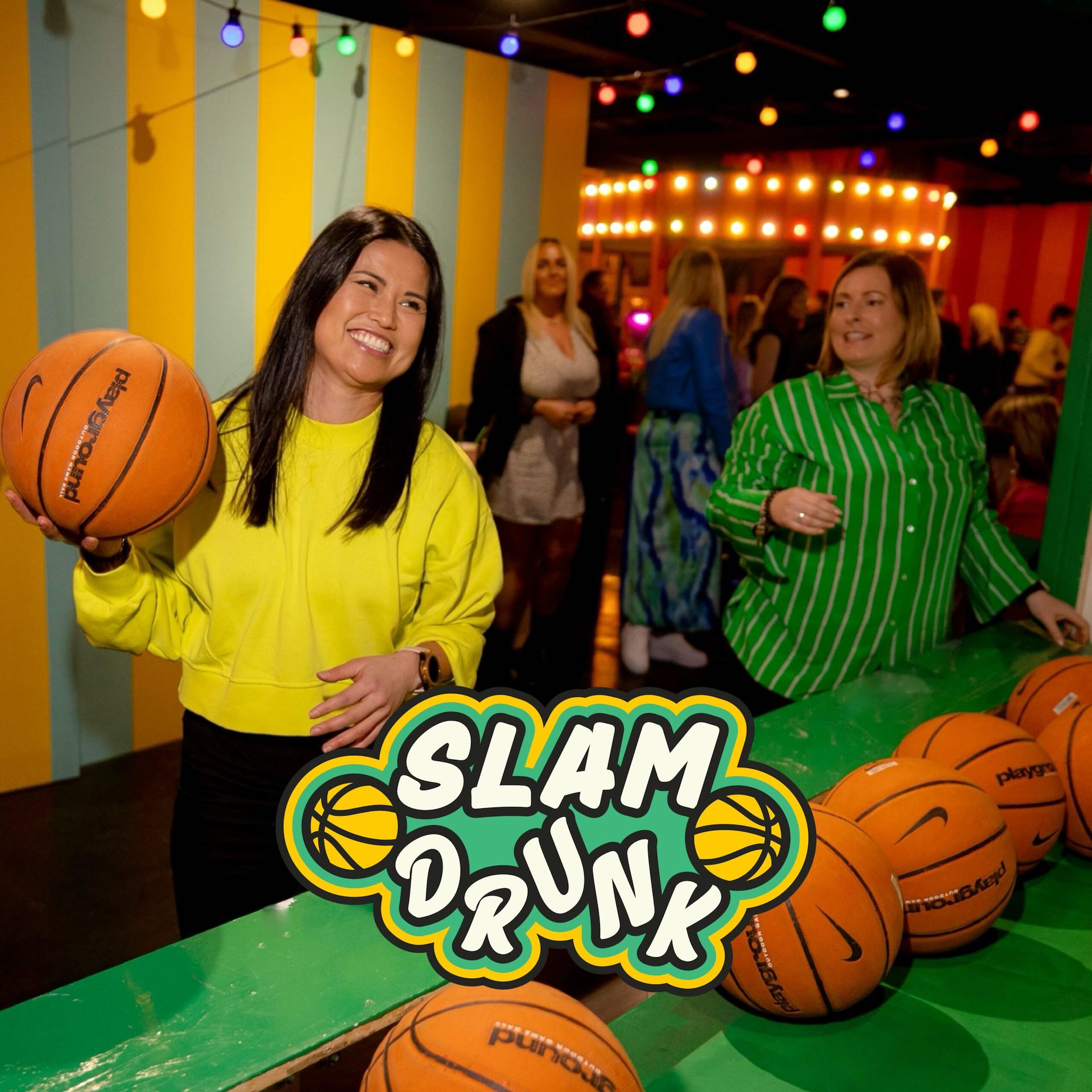 Slam Drunk
It's time for Space Bam: A New Legacy. Let's play ball! Get as many baskets as ye can in 60 seconds to rack up some points – 10 points per basket.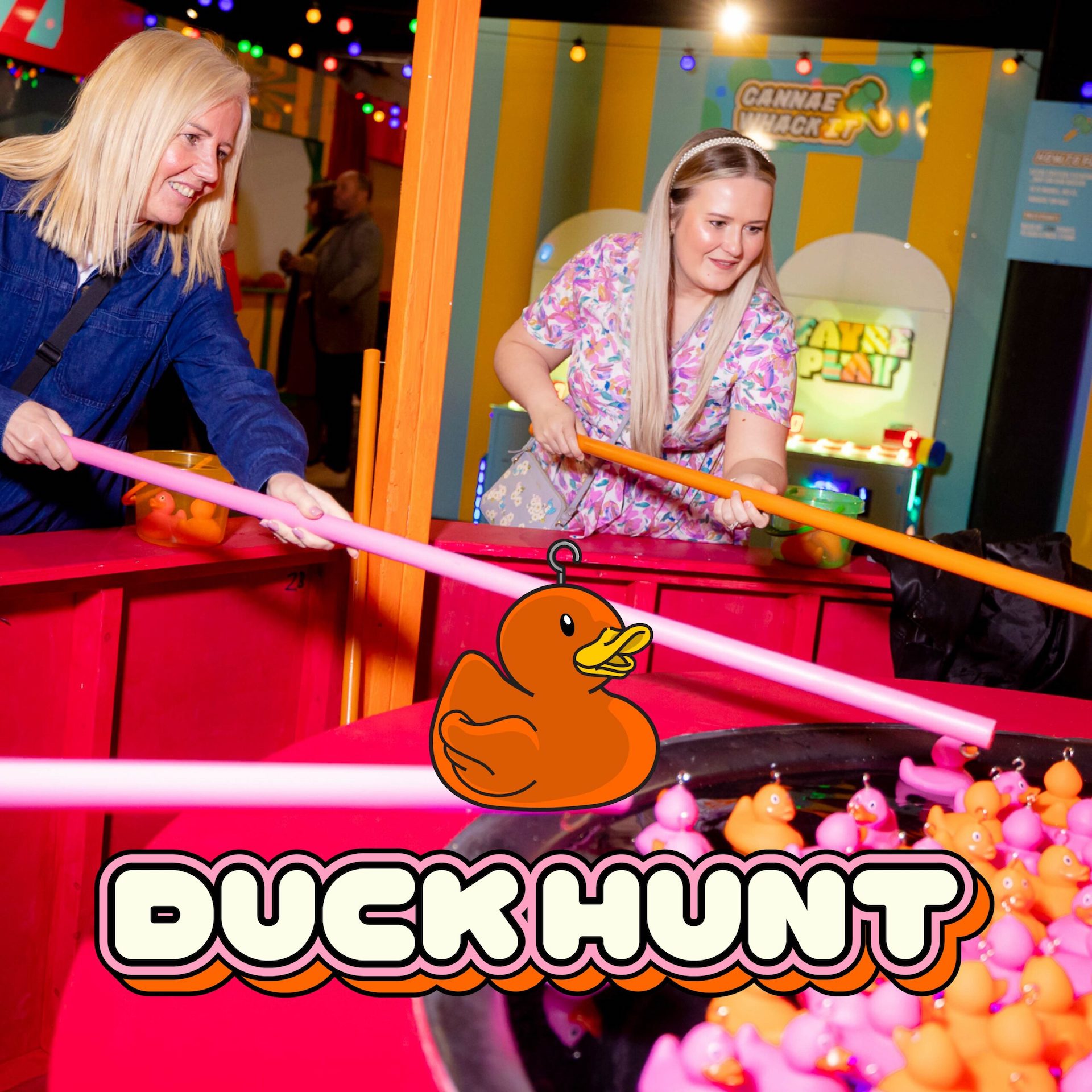 Duck Hunt
Who gives a flying duck? Hook as many as ye can in 90 seconds – don't forget to check out the bottom to see if you've won a wee prize.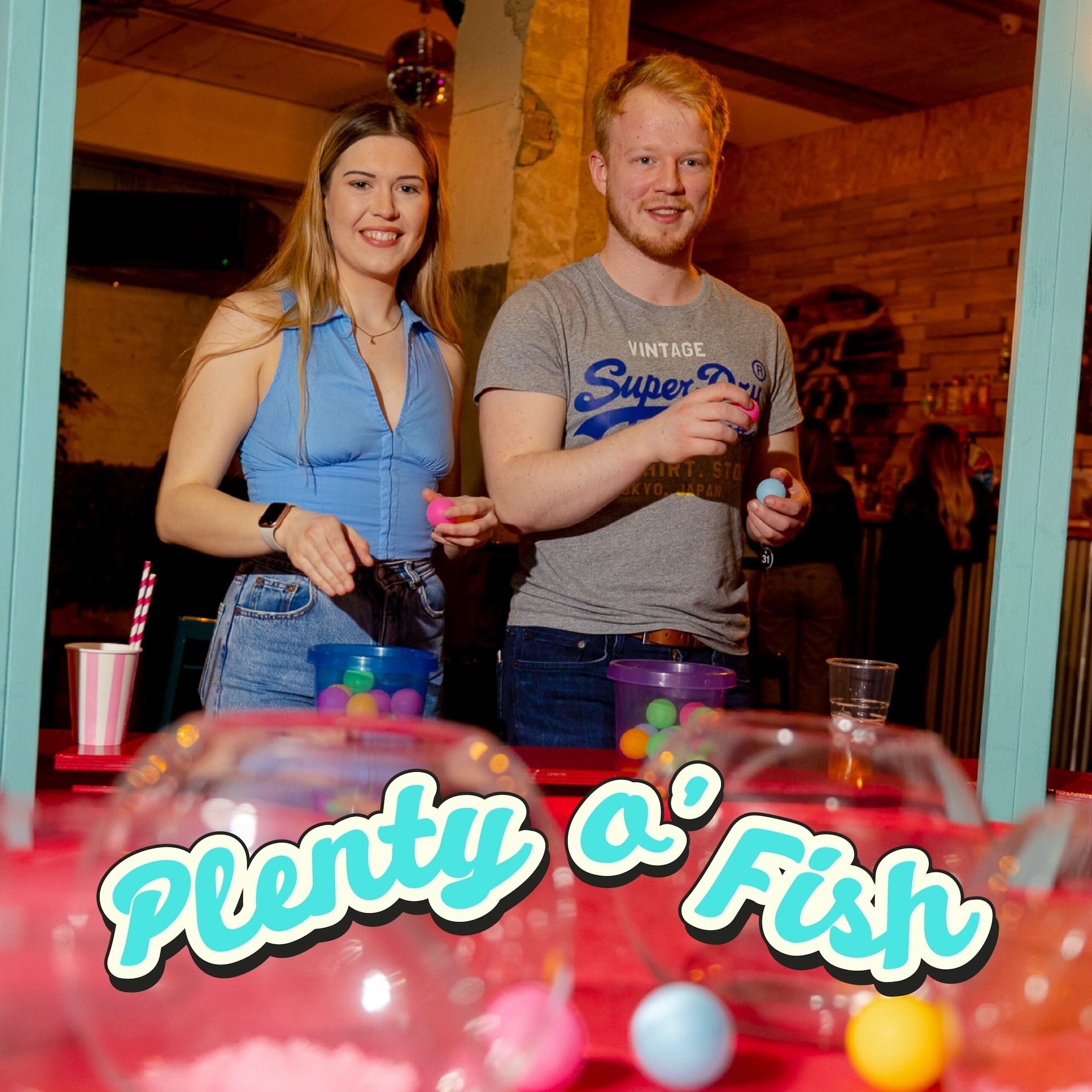 Plenty O' Fish
Feed the fish by chucking yer baws in the bowls (the fish are safer here than in the Forth, trust us). Higher bowls equal higher scores, earn up to 20 points per baw in a bowl.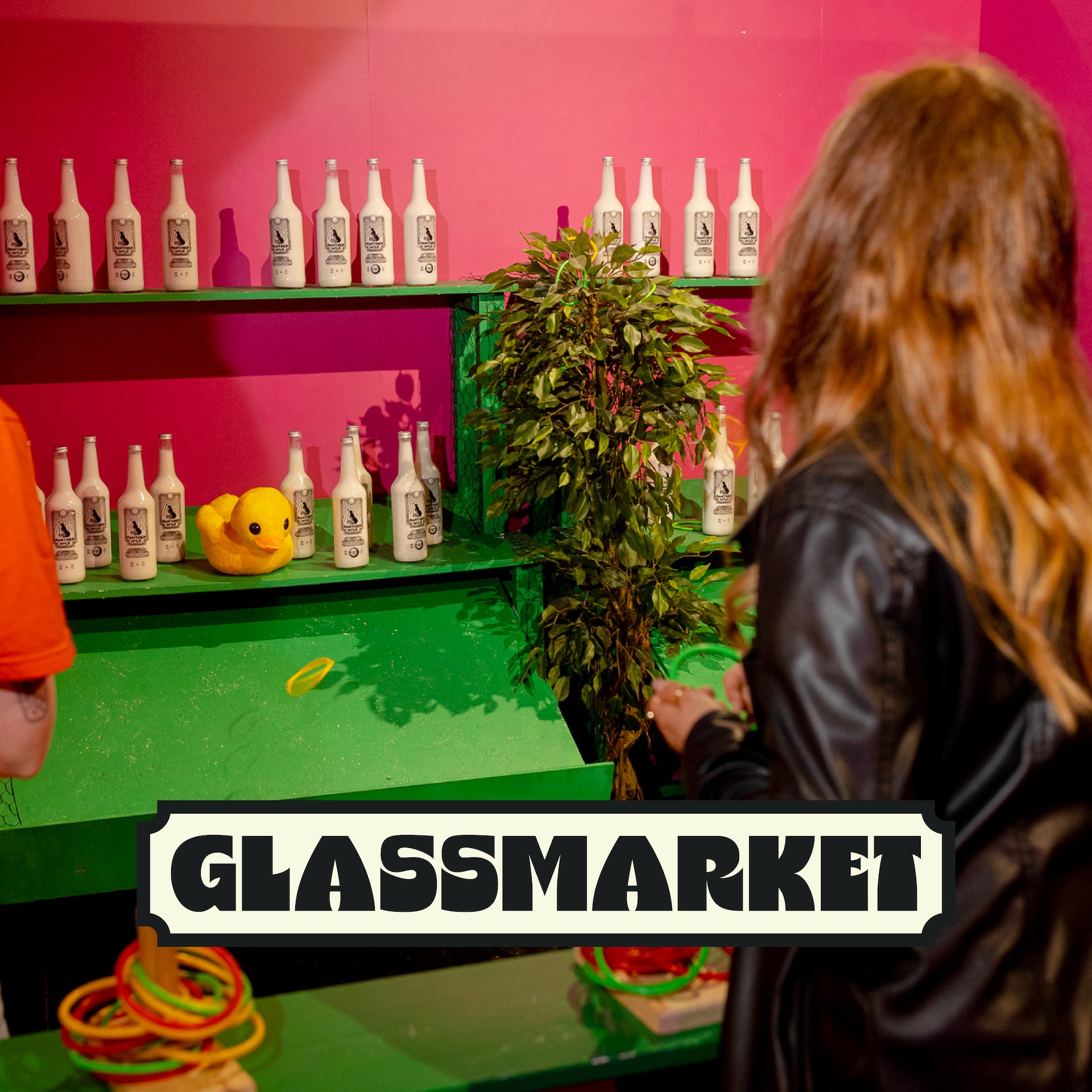 Glass Market
Toss the hoops over the bottles and cross yer fingers! This is one for the lucky tossers… 10 points per ring on a bottle.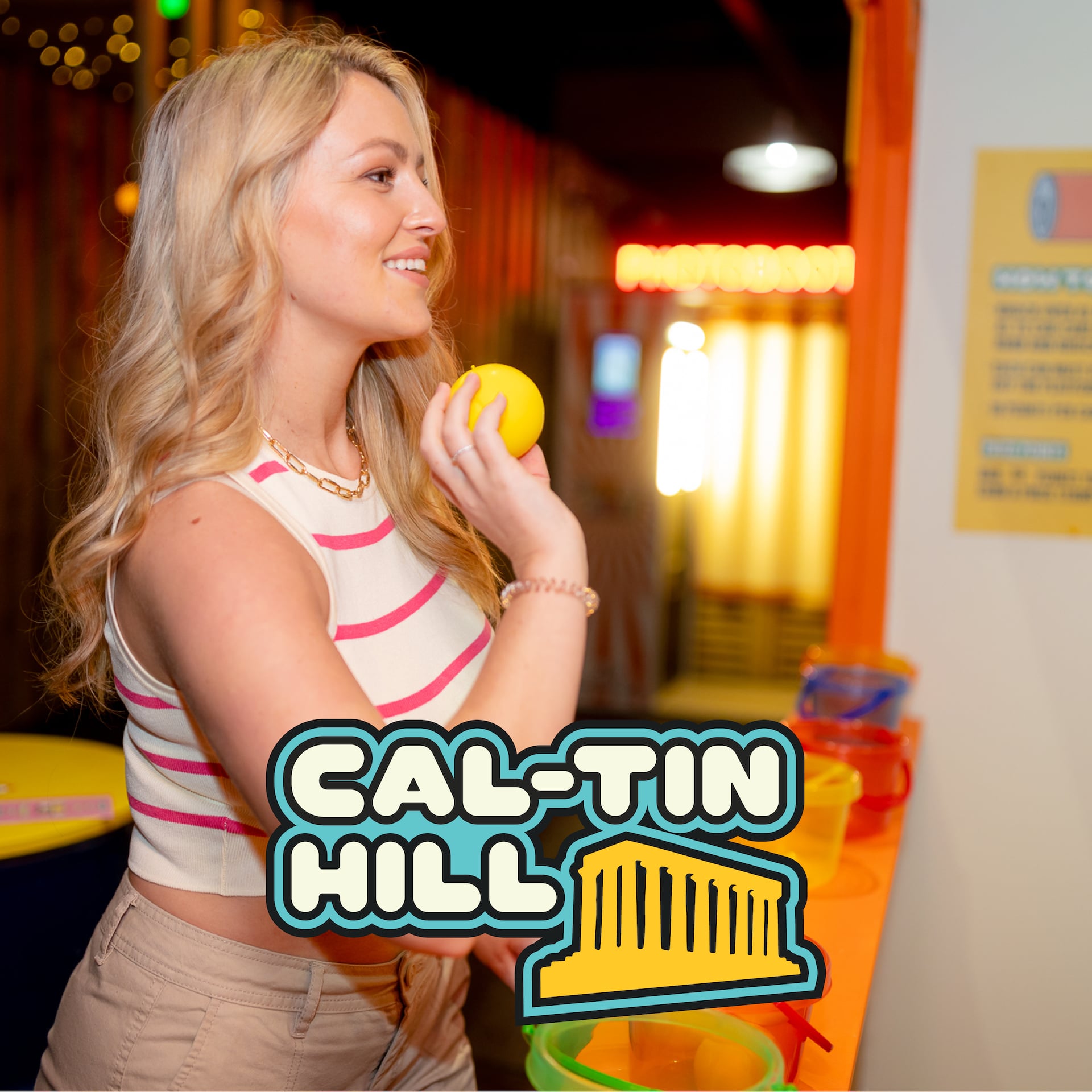 Cal-Tin Hill
Knock over as many tins as ye can-can! Chuck it hard and knock 'em down, as each can must be completely off the platform to earn yer points (10 points per can).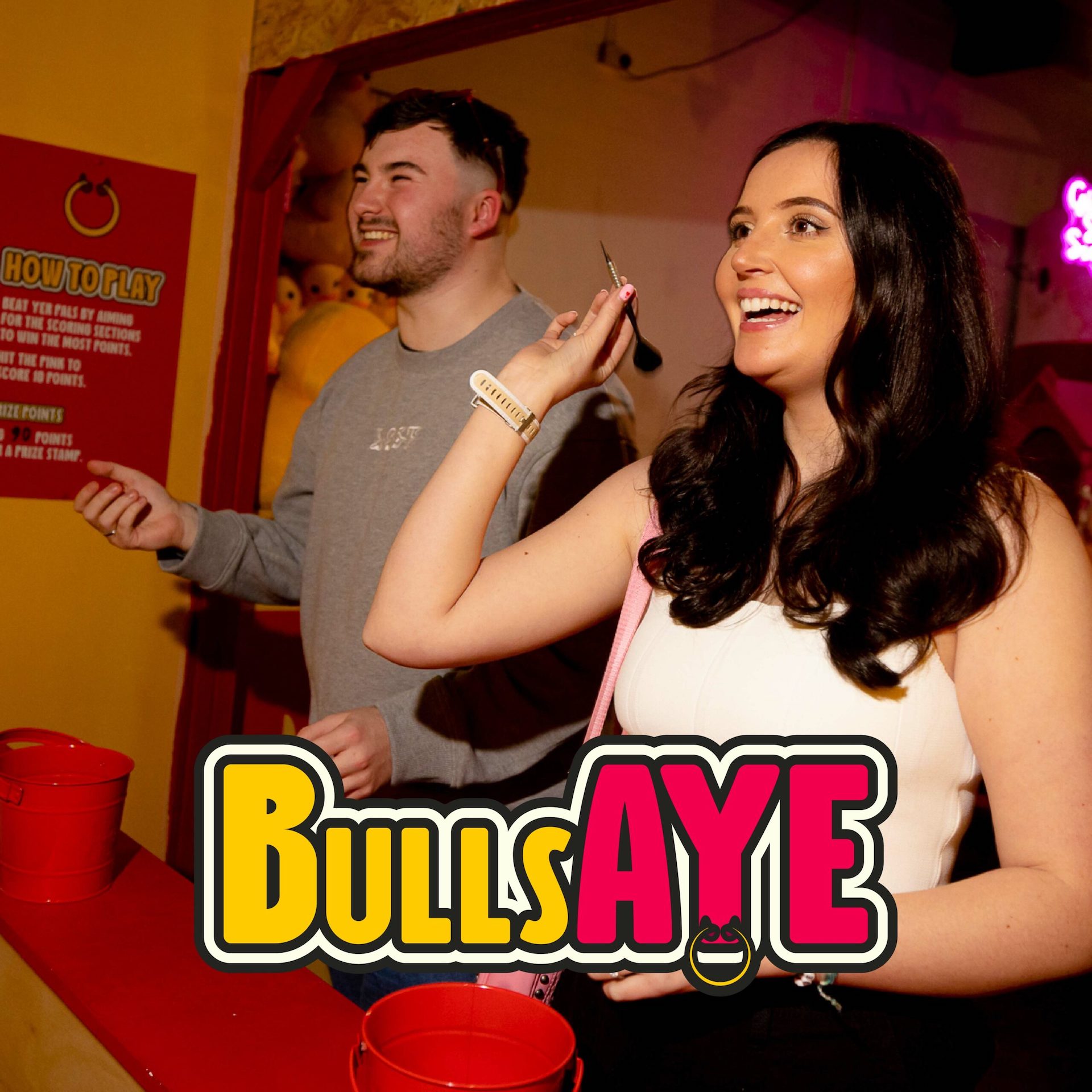 Bulls Aye
It's all about aim on this one – beat yer pals by aiming for the pink sections to win the most points! Make sure not to hit the centre or you'll be seeing red…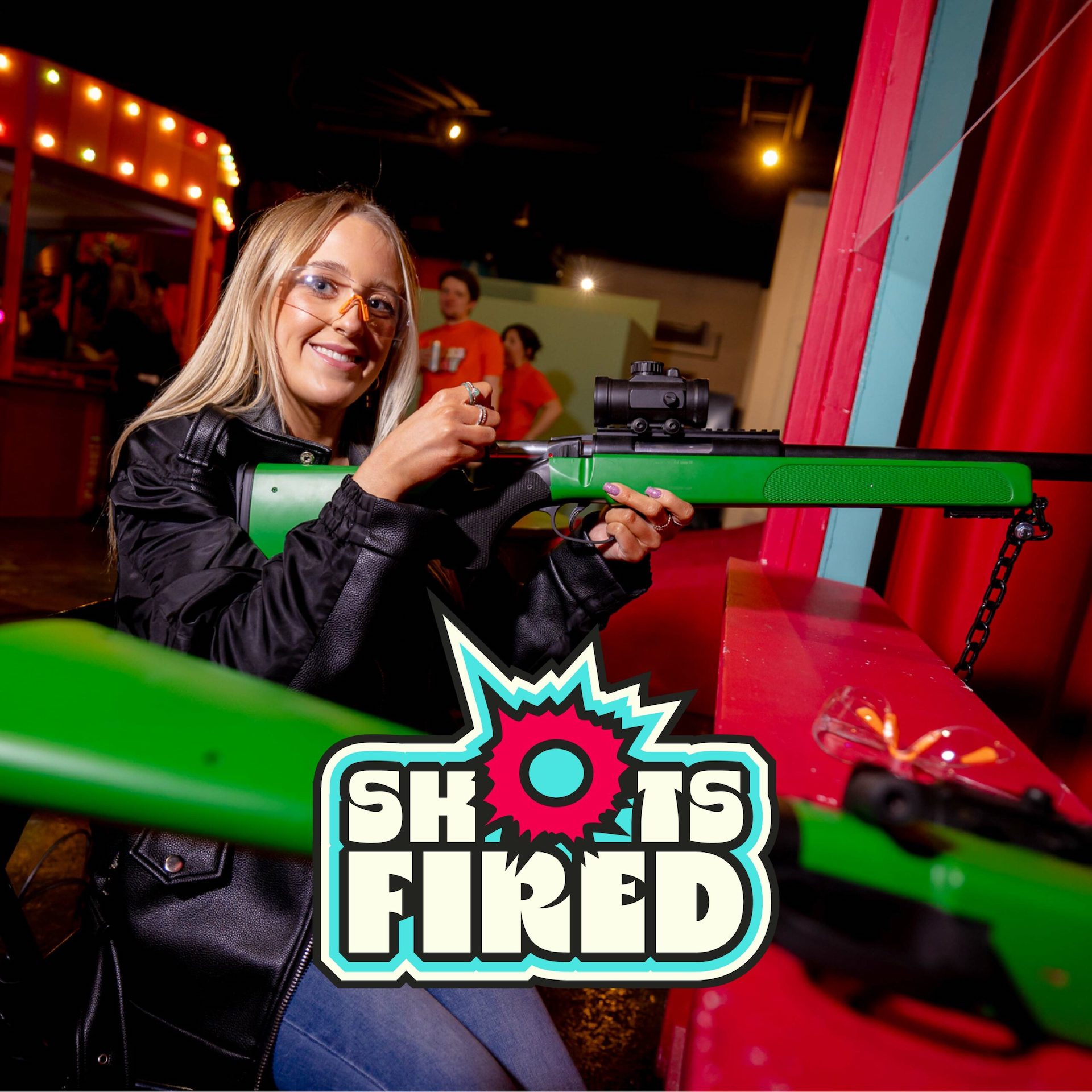 Shots Fired
12 shots to attack the snacks! Shoot a target to win – aim for the wee yins to bag the most points.
Wee yins: 30 points
Medium yins: 20 points
Big yins: 10 points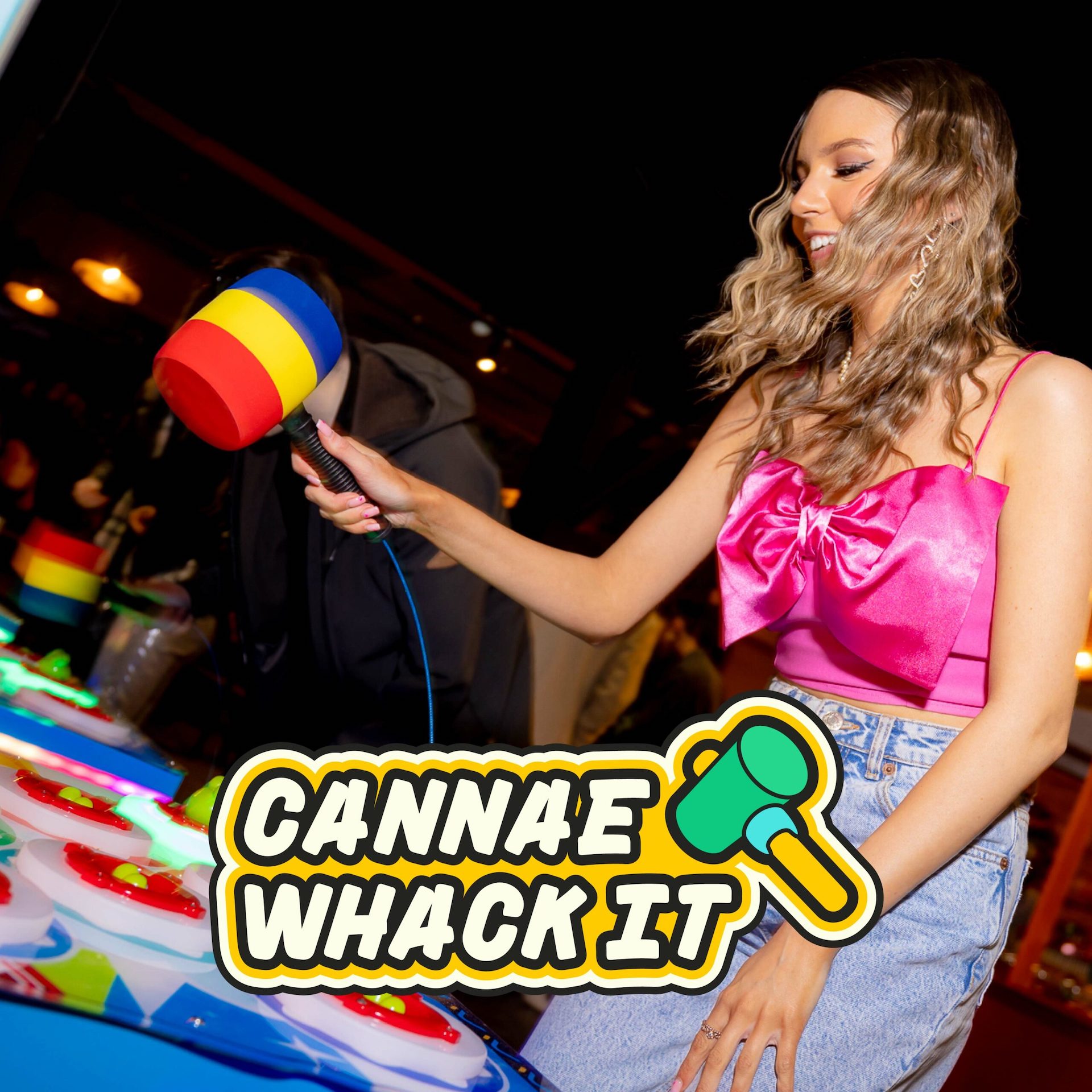 Cannae Whack It
Clyde critters escaping? Not on our watch – if it moves, hit it. Whack 'em all!