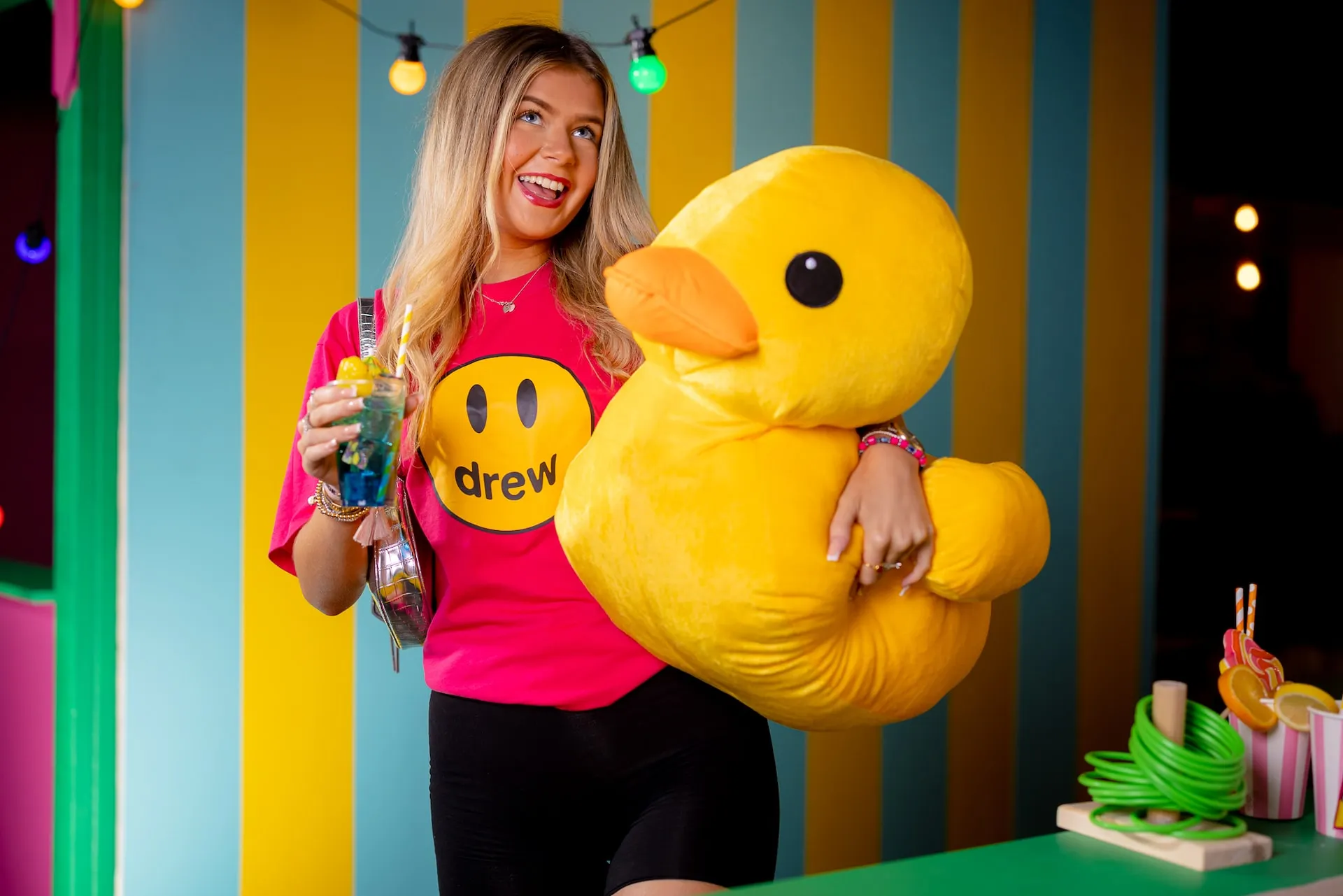 Edinburgh Fayre Play – Full Details Revealed!
20 June 2023
We're marking just one week until we throw open the doors to our must-visit venue in Edinburgh, by revealing the games, cocktails, and food on offer from Saturday 1st July!
Book Fayre Play Edinburgh tickets here
It comes hot on the heels of Fayre Play Glasgow which has welcomed over 10,000 customers since it launched in March.
From 1st July at midday, customers will be able to enjoy an exciting new set of challenges, competing against their mates to win a selection of fun prizes across a host of carefully curated fairground games. These include:
Cal-Tin Hill (Tin Can Alley)
Glassmarket (Hoopla)
Shots Fired (Shooting Game)
Cannae Whack It (Whack-a-mole)
Skee-Baw (Skeeball)
Slam Drunk (Basketball)
BullsAYE (Darts)
Plenty O' Fish (Fishbowl)
Duck Hunt (Hook a Duck)
Alongside the fairground games, we will also be bringing the most popular cocktails from our Glasgow venue through to the west, including;
Clown Star Martini
Merry Go Rum
Pished Fish
Roll up, Roll up (Mocktail)
Along with selection of loaded hot dogs, with iconic 'ScranDaddy' Burgers:
Corn Dogs with a selection of sauces
Chilli Dogs with beef chilli, cheddar cheese, jalapeños & crispy onions in a brioche bun
The 'Scottie Dog' with haggis, cheese & katsu sauce on a brioche bun
'The New Yorker' with grilled sauerkraut, caramelised onions & mustard on a brioche bun
'The McAvoy' with haggis, double beef patties, pepper sauce & rocket
'The Pedro' with buttermilk fried panko chicken, katsu mayo, coleslaw, lettuce & tomato
With vegan and vegetarian alternatives available.
Just like our Glasgow-venue, we've curated a fantastic selection of popular fairground games, designed for adults to compete against each other, with the added bonus of winning prizes – Our giant yellow ducks are iconic in the West Coast now and it won't be long until our Edinburgh winners are the envy of everyone across the city.
We've revamped our food menu, with loaded dogs joining our popular 'ScranDaddy' burgers, which we introduced earlier this month, along with the iconic cocktails that Fayre Play is known for.
Since we launched Glasgow back in March, we've been inundated with requests for us to open a venue in Edinburgh, so we're delighted to be putting the final touches together. Tickets are absolutely flying out the door ahead of the launch and we can't wait to welcome everybody along to make memories.
Fayre Play launches in Edinburgh on Saturday 1st July, with tickets on general sale now from here.